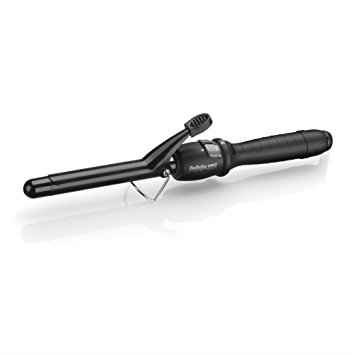 When it comes to styling your hair what every woman wants is a hair curler second to none. There is nothing worse than being almost done curling your hair only to find out that your hairstyle died and it's too late to get a new one. Getting that tousled, I just came from the beach look isn't easy and it usually takes a lot of work to do. It not only takes time but there's product involved and it doesn't always come out perfect.
If you are looking for bouncy good looking curls then this is the wand for you. The heat up time is quick and it distributes the heat evenly. The best part about this curler is the 25 temperature settings.
List of Features
• Heats up evenly and quickly
• Heat ready indicator
• Spring lever
• Cool safety tip
Pros
Since you have the cool safety tip there is less of a chance that you will accidently burn yourself. It heats up quickly and so you can start styling quickly. It's easy to use and the best part is you have 25 settings to get the perfect one for the style you are trying to achieve.
Cons
There have been complaints that only a high heat setting will get you a desired curl.
Overall Review
The wand still gets a 4.5 rating so overall it's a good investment.
Price: £27.95