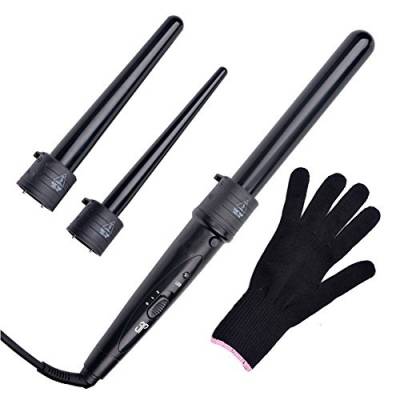 •3 Interchangeable barrels for smooth waves with an ultimate high-shine end.
•The casks feature tourmaline fused with ceramic for creating properly defined, long lasting curls.
•Tourmaline and ceramic are organic solutions of bad ions and then for infra-red warmth, which provides quicker hair styling.
•Negative ions get rid of frizz and close the actual cuticle to create smooth, sparkly hair.
•High strength, instant heat for consistent, reliable success on any kind of hair.
•Ready to use in a minute.
•Temperature remains constant snuggle after curl, allowing you to work quickly while attaining consistent success.
•Glove Warmth Protector.